Kaiser Permanente has pioneered how an integrated care delivery system, with its own specialists and multidisciplinary care teams, can prevent disease and provide high quality care. Every day, we make a commitment to early detection, cutting-edge research, and superior individualized and evidence-based medical care, delivered with compassion. You will feel our commitment to excellence every step of your journey.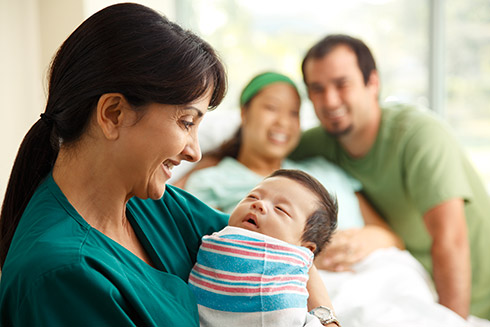 Maternity Care
There is no better place to take your pregnancy journey—from first signs to first steps—than Kaiser Permanente. Whether your journey will be smooth sailing or you'll need special care along the way, our skilled doctors and responsive care teams are here for you.
Cancer Care
We believe there is no better place to fight cancer than Kaiser Permanente. Our expert doctors and responsive care teams are skilled at a comprehensive range of treatments and can help you make choices about your care that are right for you and your family.
Upcoming topics include
Pediatric Care and Cardiac Care
Awards and Recognition
Read what others say about Kaiser Permanente.
1 2015 Member Patient Satisfaction Survey where over 100,000 surveys ask members to rate their care including a question rating the "Skills & Ability" of the doctor they saw on a scale of Poor, Fair, Good, Very Good, and Excellent.