Neurology Care
No matter what neurologic health conditions you may face, we believe it should be easy for you to contact your physicians and stay informed.
It has been said that the study of the human brain and mind are the final frontier in human science. While great advances have been made in the past twenty years in neurology, the branch of medicine that studies the nervous system and the brain, many conditions including strokes, headaches, and seizures remain difficult to diagnose while others, such as dementia and Parkinson's disease, require great expertise to treat. If you are diagnosed with a condition affecting the brain, spinal cord, or the nerves in your body, our Mid-Atlantic Permanente Medical Group neurologists are amazingly qualified to help guide you.
At Kaiser Permanente, our integrated system is tailor-made, so our Permanente physicians can support patients who have complicated neurological disorders and diseases with multiple symptoms. Our neurologists use the most up-to-date methods and technology to quickly diagnose and treat neurological disorders and diseases and work seamlessly with Permanente primary care physicians and other Permanente specialists to guide patients' treatment. For patients with Alzheimer's and Parkinson's disease, or those recovering from strokes, we have specialists who can address the wide range of issues patients may encounter from sleep disorders and behavioral health issues to difficulty moving or talking.
No matter what health conditions you may face, we believe it should be easy for you to contact your physicians and stay informed. With Kaiser Permanente, not only can you meet with your physicians face-to-face, but also you can connect with your Permanente physicians by phone, email, or video 1. Once you register for kp.org, you can check your provider's availability and schedule an appointment, see past visit notes, check most lab results, or order a prescription.
What makes the way we deliver care superb?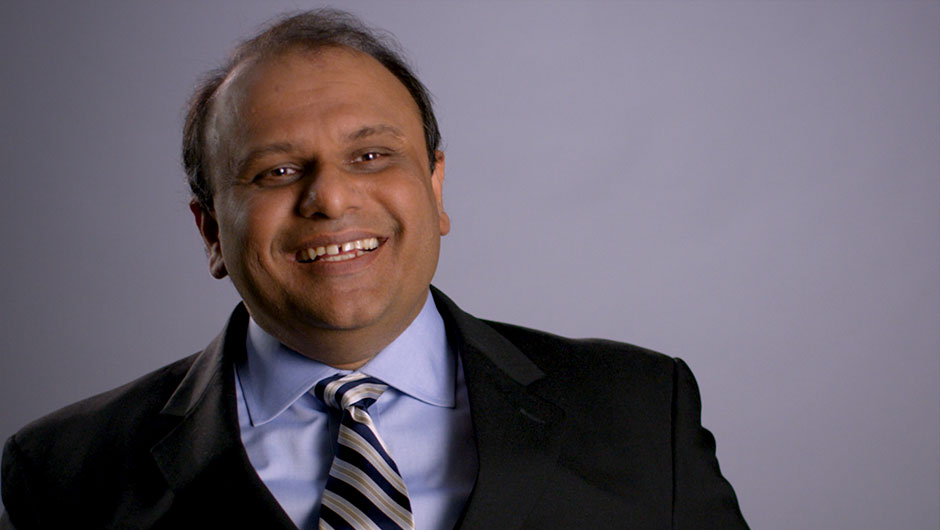 Meet Dr. Shamim, chief of neurology, and hear about the novel treatments Kaiser Permanente is using to treat neurology patients.
17
Neurologists employed
24,898
Neurological consultations in 2017
33
Medical centers in the area
1600+
providers to support you through your care journey. Learn more
6
Years that Kaiser Permanente of the Mid-Atlantic States has been rated one of the top health plans in Virginia, Maryland, and the District of Columbia, according to the National for Quality Assurance (NCQA) Health Insurance Plan Ratings 2017-2018. 2
Better prevention
If you're concerned about a potential health problem or a condition that may reoccur, our Permanente physicians have information about treatments and programs that can help you.
What to do about concussions?
The best way to handle concussions is to prevent them. If you or your child has had a concussion or engages in an activity that may lead to one, you can have a frank discussion with your Permanente primary care physician, including whether to seek care from a Permanente neurologist. Together, you can determine the right thing to do with someone who's had, or is at risk of having, head injuries from activities they love.
Steps to try to prevent Alzheimer's disease
There are steps you can take to try to prevent Alzheimer's disease or dementia, and our physicians are available to discuss this with you. Most important: Keep your mind and body active. And get enough sleep. Insomnia, sleep apnea, and other sleep disorders might be risk factors for Alzheimer's disease.
Preventing future strokes
After a stroke, the brain can often heal itself if the patient is kept healthy and other medical issues are addressed. When a person has a stroke, our physicians immediately do several things to prevent a small stroke from becoming a large stroke, or dramatically cut the rate of having another stroke in the future. By helping patients prevent complications that can put them at risk for problems like pneumonia, the most common infection patients are at risk for after a stroke, making sure they get medications that can speed up the healing process, and working with them to control high blood pressure, a major risk factor for stroke, physicians can help reduce the chances that the patient suffers a second stoke.
Novel treatment to prevent and reduce headaches
To prevent and decrease the severity of headaches and migraines, some patients will benefit from a novel new treatment using transcranial magnetic stimulation that our neurologists can prescribe. Every morning and evening, patients who have severe headaches can put a magnetic stimulator on the back of their heads and click it three times. The harmless magnetic pulses from the stimulator have led to significantly fewer headaches and decreased use of headache medication for some patients.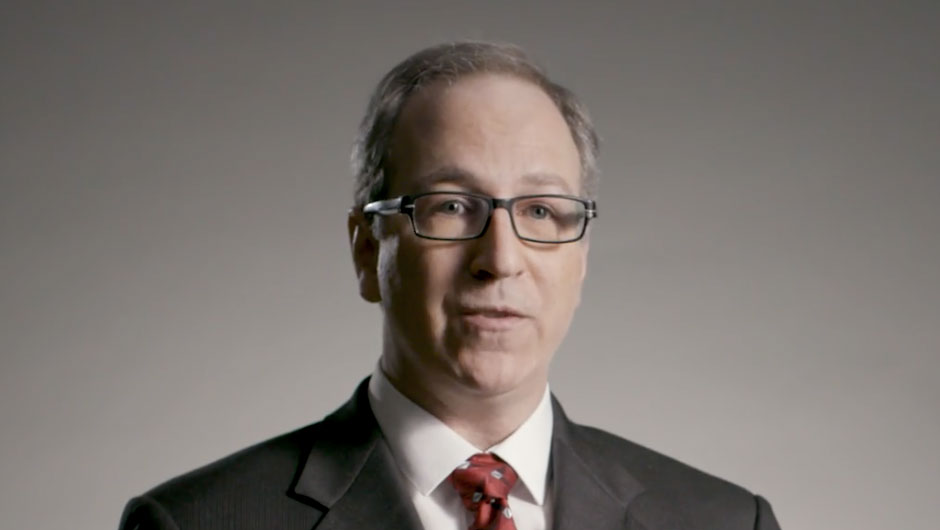 Meet Dr. Rosenberg, one of our headache specialists, and hear about advances in the treatment of headaches at Kaiser Permanente.
Through phone or video consultations (telemedicine), neurologists can check in with patients who have difficulty walking, moving, or driving without making them come in for office visits. Telemedicine can be an invaluable tool for patients with headaches, seizures, and chronic neurodegenerative disorders who do not need a hands-on examination on a regular basis. A number of adults and pediatric epilepsy patients also opt for video visits and phone calls. For patients with Parkinson's disease, frequent physician visits are required as part of their treatment plan, but with our telemedicine program, the patients are able to have some of their appointments online. Before telemedicine was implemented, 25% of patients with tremor had follow-up in-person visits with their physicians. Beginning in 2016-2017, when video visits became available, almost all of our tremor patients opted for time-saving video visits rather than come into a medical center for a face-to-face visit. By having a phone or video visit, a physician can understand the progression of patients' problems and, if new symptoms arise, guide them further.
Better detection
Time is of the essence when neurological problems arise. We have the experts and cutting-edge technology to quickly diagnose neurological conditions and get treatment underway.
The sooner physicians can determine that a person is having a stroke, rather than another issue like low blood sugar, the better chance they have to limit or reverse the stroke's effects. In our Clinical Decision Units (CDUs), which are open around the clock, patients get the diagnostic testing they require immediately so that physicians can determine right away if they are having a stroke and get them appropriate care. Located throughout our service area, CDUs are staffed by emergency room physicians who can monitor patients for up to 24 hours in observation units. They have access to pharmacy, lab, and imaging services on-site to help diagnose and treat patients, and they have immediate access to each patient's full medical history and can coordinate follow-up care with other physicians or specialists, as needed.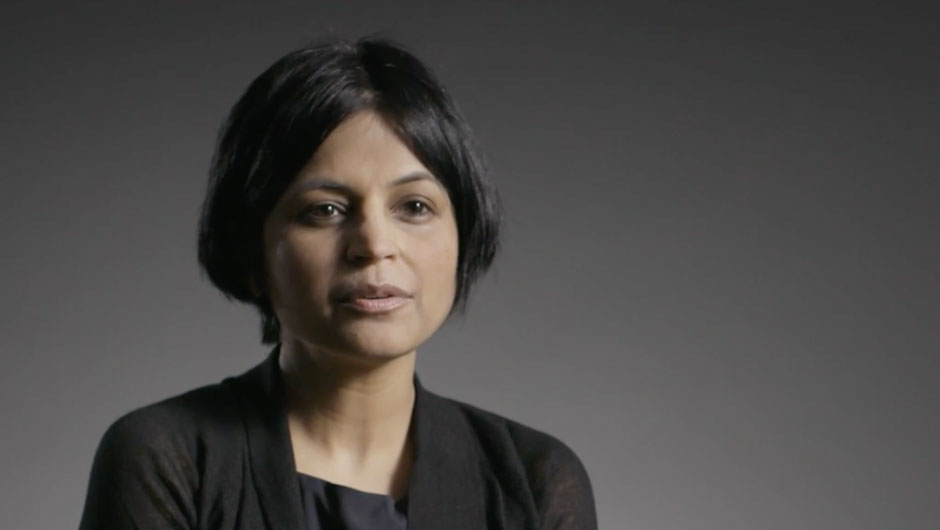 Meet Dr. Gupta, a neurologist, and find out more about how Kaiser Permanente quickly diagnoses and treats strokes.
Epilepsy monitoring facility to diagnose seizures
The symptoms and causes of seizures vary widely. When patients arrive at a Kaiser Permanente CDU or a hospital emergency room with certain symptoms, physicians must first determine whether the patient is having a seizure or suffers from another underlying issue, such as a behavioral health problem. Our CDU in Gaithersburg, Maryland, has a 24-hour Epilepsy Monitoring Facility where patients can be given an electroencephalogram (EEG) to detect electrical activity in the brain. With this information, the physicians can determine if the patient is having a seizure and quickly get them started on the right treatment. By having an EEG at our CDU, patients avoid having to go to a hospital and, in many cases, may save time and money.
Diagnosing cluster headaches and migraines
Effective treatments for cluster headaches and migraines exist, but the first step is getting an accurate diagnosis. Many people with cluster headaches or migraines have never been properly diagnosed, or they have been diagnosed with sinus headaches, TMJ (temporomandibular joint dysfunction), or neck problems. Our neurologists are well-versed in diagnosing headaches, and we have headache specialists on staff who see patients and are often available for same-day consultations.
Electronic medical record speeds up diagnosis of neurological disorders
Our electronic medical record allows our neurologists to work closely with other specialists in the Mid-Atlantic Permanente Medical Group. When patients with extremely painful headaches or other neurologic symptoms come to an appointment or one of our CDUs, the treating Permanente physician can contact a Permanente neurologist who is able to review the patients' electronic medical records and recommend treatment. When needed, the neurologist can often see patients the same day to evaluate them and begin treatment.
Better treatments
Treatment for diseases and disorders of the brain and nervous system require state-of-the-art treatment, equipment, and medications, along with the acknowledged experts, that Kaiser Permanente provides.
Acknowledged experts in treating Parkinson's disease and headaches
As Parkinson's disease progresses and becomes increasingly complex to treat, an expert can be required to handle the multitude of medicines and their side effects and interactions, along with other symptoms related to the disease. We have a nationally renowned Parkinson's expert in our Mid-Atlantic Permanente Medical Group available for video visits with patients who have difficulty traveling to a specialist, for consultations to guide other Permanente physicians, and for conference calls with patients and their physicians.
In the United States, approximately 40 million adults suffer from migraines, yet there are only several hundred headache subspecialists in the country. Along with our team of neurologists, all of whom treat headaches, we are fortunate to have a Permanente headache subspecialist available to treat conditions ranging from tumors of the brain, aneurysms, head trauma, and concussions to problems like migraines, tension headaches, cluster headaches, and some very rare conditions.
Cutting edge treatments for migraines, Parkinson's disease, and strokes
Our Permanente physicians participate in clinical trials to determine the efficacy of treatments for specific conditions. As a result, they have access to the most current and effective treatments for our patients. Our neurology team participated in an international multicenter trial that showed Botulinum toxin (BOTOX) injections are consistently effective in decreasing the intensity and frequency of migraines. When it is clinically appropriate to treat one of our patients with BOTOX, it is immediately available to that person, without pre-approval.
For another new treatment, our physicians use BOTOX injections for several patients who have a rare disorder in which they cannot extend their heads. To care for these patients, the physicians have developed multidisciplinary teams in which they integrate radiology, anesthesiology, ENT, and neurology specialists to deliver the therapy.
Clinicians from the Mid-Atlantic Permanente Medical Group are currently working with the National Institutes of Health (NIH) to find a treatment for glioblastoma (GBM), a rare cancer. For this cutting-edge research, clinicians are looking at 70 to 700 genetic markers in the human brain and performing treatments on a small number of patients.
Some patients who have Parkinson's disease may be candidates for Deep Brain Stimulation (DBS), a very specialized type of therapy. For DBS, specially trained neurosurgeons implant electrodes in the brain, which are connected to a pulse generator on the chest. Specialists can then modulate the generator to send appropriate signals into the deep structures of the brain. These signals dampen the errant signals that cause tremors and other motor symptoms in Parkinson's disease and allow patients to decrease the amount of medicine they take for the disease. Kaiser Permanente was the first health plan in the Mid-Atlantic region to offer the newest DBS technology for advanced Parkinson's disease. We are now working on automated programming using artificial intelligence.
About 25% of all people are born with a hole between the two sides of their hearts. In people under age 50 who have an otherwise unexplained stroke, it can be related to this hole. Kaiser Permanente has access to percutaneous closure procedures without having to cut open the entire chest. The AMPLATZER™ PFO (Patent Foramen Ovale) Occluder is a state-of-the-art closure device that can repair that defect in the heart and prevent future strokes in young patients. For patients who can't safely use blood thinners but have an irregular heart rhythm that predisposes them to clots that can cause strokes, we use a WATCHMAN device to wall-off the area of the heart that isn't beating normally.
Integrated care eases diagnosis and expands treatment
Our integrated care model allows our Permanente neurologists to see patients within two days and to instantly consult with other Permanente physicians through email, phone, or video when physicians have a patient with neurological symptoms. Even though a patient may exhibit neurological symptoms, the problem may be related to other underlying disorders, for example a heart or rheumatologic problem. In these cases, the Permanente neurologist can talk to a Permanente cardiologist or Permanente rheumatologist that same day, so those specialists can recommend treatment for the underlying issue. This integrated, cross-specialty approach to care leads to better treatment decisions.
For complicated conditions like Alzheimer's disease, our physicians not only treat patients and educate them and their caregivers about the disease, they can offer them a safety net of resources through our integrated care system. Case managers and social workers are available, as are psychologists and psychiatrists who can help patients with behavioral health issues. Patients with insomnia and other disruptive nighttime behaviors can work with our sleep medicine specialists. We can also assist with transitioning care from the family setting to assisted living and, if needed, a more comprehensive senior living or nursing home center.
For conditions like amyotrophic lateral sclerosis (ALS, Lou Gehrig's disease) and other neuromuscular conditions, we have multidisciplinary clinics with neurology, physical medicine, and rehabilitation physicians. For these conditions there are no good treatments.  Our physicians lead the Northern Virginia, Maryland, and District of Columbia chapters of the ALS Association of America. Our neurologists are working on autoimmune conditions nationally using NIH-sponsored studies to figure out treatments for rare conditions.
Better outcomes
Neurological issues are complex and can be lifelong. Through our integrated care system, our Permanente specialists provide the care you need over time, no matter how your condition and symptoms evolve.
Our physicians use the latest medications and treatments available to improve stroke recovery. In addition, our rehabilitation specialists provide integrative rehabilitation therapy by offering therapy both in person and at patients' homes. They help patients get stiff limbs moving or get those who had lost the ability to speak talking again. In this way, patients who had become completely dependent on others for their care eventually become independent once more.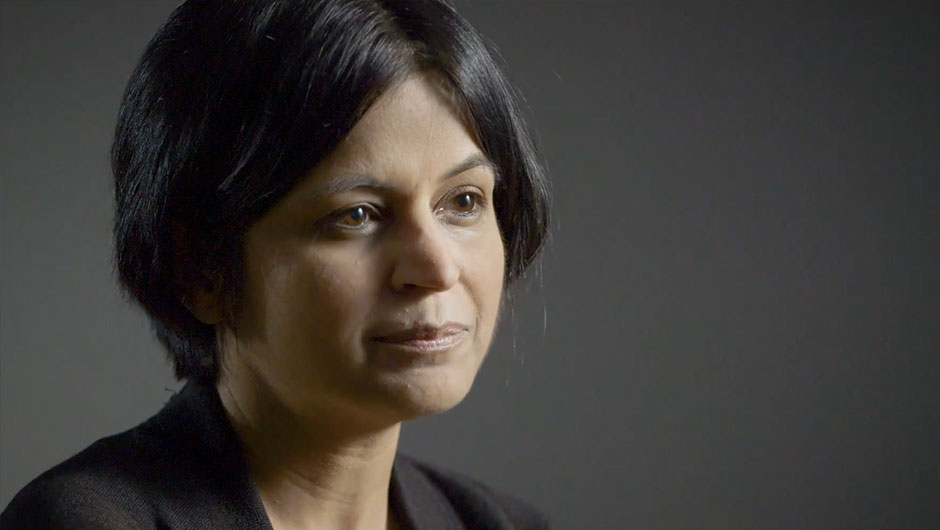 Watch Dr. Gupta as she explains how one of her patients benefitted from an out-of-the box line of treatment for her neurologic condition.
Video visits are available to Kaiser Permanente members who have a camera-equipped computer or mobile device and are registered at kp.org. You must be present in Maryland, Virginia, or Washington, DC, for visits with your primary care physician or mental health provider. For urgent video visits with an emergency doctor, you may be also be present in Florida, North Carolina, Pennsylvania, or West Virginia. For certain medical or mental health conditions. For video visits with a mental health provider, appointments can be scheduled for follow-up care.