Cancer Care
If you have cancer, you're still in control of your life and have choices about your care.
We believe there is no better place to fight cancer than with Kaiser Permanente. Our expert doctors and responsive care teams are skilled at a comprehensive range of treatments and can help you make choices about your care that are right for you and your family. We're committed to caring for the whole you — body, mind, and spirit — at every point in your treatment.
When you bring together our team of experts, our comprehensive services, and one-of-a kind patient experience, you have the foundation of cancer care that everyone deserves. Battling cancer is burden enough, which is why we remove a lot of typical insurance processes and financial hurdles so you can focus on your treatments and getting better.
What makes the way we deliver care superb?

250,000+
Cancer related screening per year
20
Oncologists employed
50+
Radiologists employed
50+
Cancer nurses employed
30
Medical centers in the area
800
Patients who attend our annual Cancer Survivor Day
1500+
providers to support you through your care journey. Learn more
Better prevention
The best defense against cancer is a healthy lifestyle and, we believe, having a great partner in health – Kaiser Permanente.
Doctors focused on your total health to help keep you well and fit as you can be.
Classes to improve your health and well-being.
Online programs to help you beat stress, lose weight, stop smoking, and eat healthy.
Online health assessment to let you know the state of your health, your risks for illness, and more.
Physicians make sure their patients are current with all vaccines and screenings, from infants to seniors.
Adolescents are encouraged to get the HPV vaccine, a cancer preventing vaccine.
Better detection
Screening early is key to catching cancer, and other diseases and illnesses, at a state where treatments are less invasive and cure rates are higher.
#1 in the Mid-Atlantic and #1 in the Nation for Breast Cancer Screening in Commercial (5 years in a row) and Medicare plans (2 years in a row) 1
#1 in the Mid-Atlantic and #4 in the Nation for Colorectal Cancer Screening (Commercial plans); #1 in the Nation amongst Medicare plans (2 years in a row) 1
#1 in the Mid-Atlantic and #2 in the Nation for Cervical Cancer Screening amongst Commercial plans 1
Built into our care for all patients are screening guidelines that are based on the medical evidence available. Your doctor can personalize these according to your unique family history and risk profile.
Better treatments
Our cancer care treatment is personalized, and you and your family are important and active participants in all decisions from treatments to surgeries to mental and emotional support. No matter what type of cancer you have or at what stage, our team of expert physicians are here to guide you through your many decisions and the options that are available to you. Why is treatment at Kaiser Permanente better?
Your cancer care
treatment team
Like people, no two cancers are exactly alike. With Kaiser Permanente, you get a team of oncologists, radiologists, surgeons, pharmacists, and more, to help you and your family determine the best treatment for your cancer. Each person brings expertise to decisions based on deep evaluation of medical evidence, discussion between specialists who have different points of view and expertise, and exploration into any new breakthrough treatment options. Best of all, they continuously work closely together, so as your treatment and condition changes throughout the process, they all know and understand your progress and next steps.
Specialized breast and prostate cancer programs
For each person diagnosed with breast or prostate cancer, we pull together a team of the doctors and other caregivers who will help development your treatment plan. They review everything – your blood work, imaging, lab results, medical history, the physician notes, and more – then discuss a plan of action. One of our cancer clinic coordinators arranges for you to meet with each expert on the same day at the same place. In one day, your treatment plan can be set in motion. There's no multiple appointments to make over a span of several weeks. And all of your doctors are on board from the start to implement your plan.
Even within chemotherapy, new drugs, new regimens, and new combinations are always being developed. At Kaiser Permanente, you will get the treatment that is proven to be the most appropriate for your cancer, not one based on cost, what medications are in stock, or what's popular at the moment. (You may be surprised to know that many non-Kaiser Permanente oncologists' pay is driven by how much, and what type of, chemotherapy they prescribe.) If infusion chemotherapy is part of your treatment plan, you'll be cared for in beautiful, comfortable, and relaxing infusion centers staffed by nurses who provide you with personal attention. You can trust that the centers are filled with cutting-edge, computer-monitored equipment that aids in accuracy of drug prescribing, mixing and dispensing. You doctors evaluate alternatives, too, and prescribe oral- and immune-based treatments, radiation, surgery, or other options, when traditional intravenous chemo-infusion is not the best option for you.
No matter the treatment plan – aggressive or conservative, major surgery or minimally invasive, traditional or alternative approaches – every covered service can be considered for your care. Within our own advanced medical centers we provide chemotherapy, laparoscopic surgery, reconstructions, interventional radiology procedures such as microwave ablation, radiation seed placement, acupuncture, herbal therapy, excision and reconstructive surgeries. Our highly trained specialists also work in several premier partner hospitals 3 where they can perform more comprehensive surgical procedures and even robotic surgery.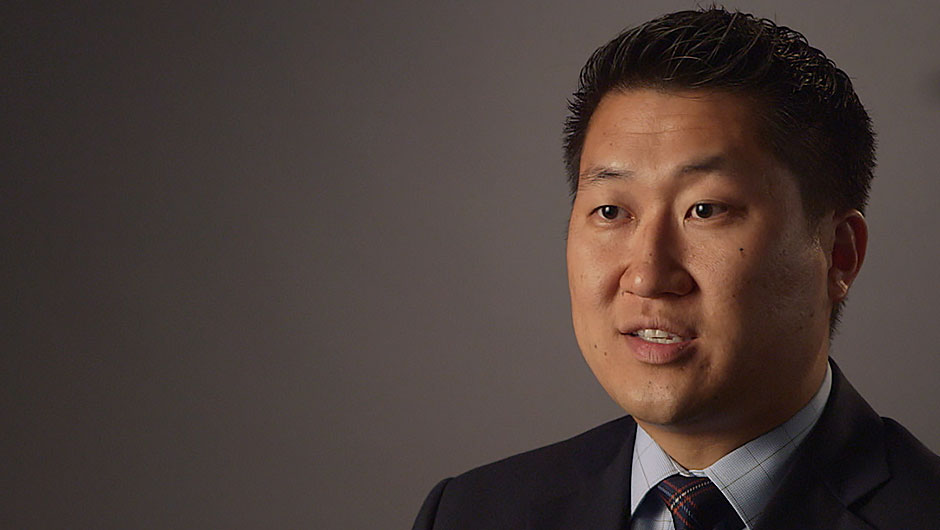 Meet Timothy Kim, MD, one of our Urologic Oncologists, and hear about advances in the treatment for prostate cancer.
Our pursuit of the best, safest, most effective treatments can take us beyond traditional treatments, leading to clinical trials. Kaiser Permanente has met the stringent requirements to be a member of several research collaboratives, expanding the options for clinical trials in house at our medical centers. Many other trials are available for referral at well-known institutions such as the National Institutes for Health (NIH) and Johns Hopkins University. Although not suitable for all cancer patients, trials are always on the minds of our doctors, whether they're our own or those conducted by others. While some doctors in the community prefer not to send patients to trials for fear of losing the income generated if patients are treated in their private offices, and some doctors at universities aggressively push clinical trials, Kaiser Permanente doctors want to match the patient with the right trial for the best outcome.
Care outside of Kaiser Permanente
Sometimes, cancer care requires a type of unique specialist or surgeon who is not part of the Mid-Atlantic Permanente Medical Group. Or tests and treatments require extremely specialized facilities, equipment, or procedures that we do not provide. On those rare occasions, we coordinate your care with carefully chosen experts and facilities that have a track record of success and are often designated as regional or national centers of excellence for their specialty.
Better outcomes
Cancer care is a team endeavor. That's why we bring a 360-degree approach to your care and also provide an extensive support system that surrounds your treatment and provides the best outcomes. Your cure is our commitment. No matter what your journey, our doctors, nurses, pharmacists, and other professionals work hand in hand from the moment you're diagnosed and throughout your treatments.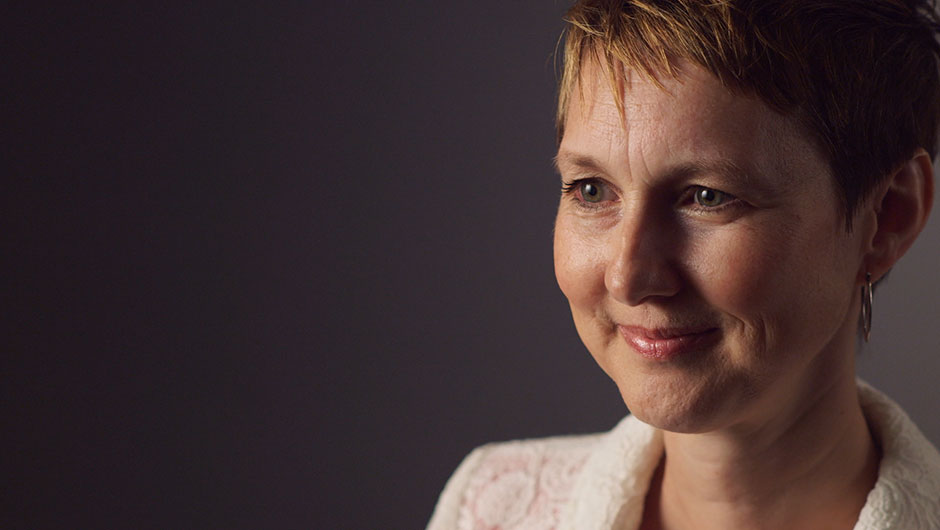 Meet Heidi and hear about how quickly she was able to move through her successful breast cancer treatment.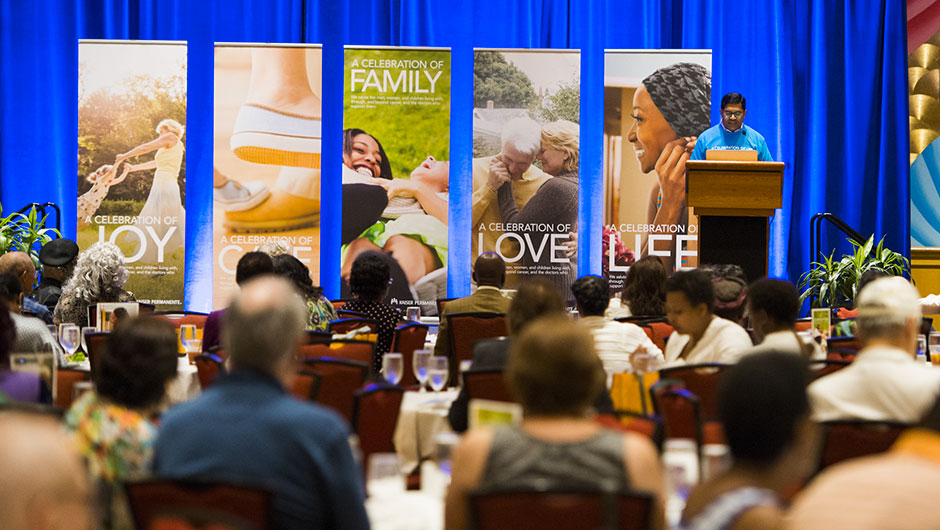 Every year, thousands of survivors – the newly diagnosed, the long-term survivors, and their families – all join our experts at the Cancer Survivor Day to learn, to connect, and to celebrate life.
Join us at Cancer Survivor Day on October 13, 2018. For more information and to register visit cancersurvivorday.org.

Kaiser Permanente's Tysons Corner Medical Center is accredited by the National Accreditation Program for Breast Centers, a program of the American College of Surgeons.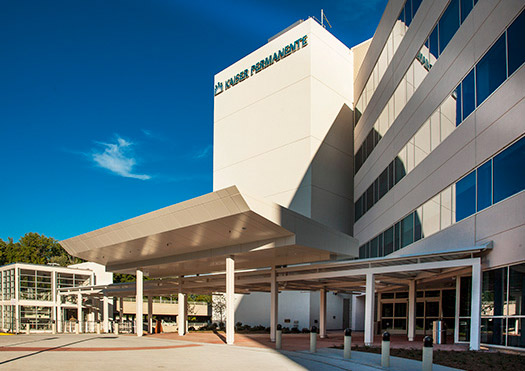 The sources for data contained in this publication are Private/Commercial and Medicare Quality Compass® 2016 and are used with the permission of the National Committee for Quality Assurance (NCQA). Quality Compass 2016 include certain CAHPS data. Any data display, analysis, interpretation, or conclusion based on these data is solely that of the authors, and NCQA specifically disclaims responsibility for any such display, analysis, interpretation, or conclusion. Quality Compass is a registered trademark of NCQA. CAHPS® is a registered trademark of the Agency for Healthcare Research and Quality (AHRQ).
Kaiser Permanente premier hospitals are independently owned and operated hospitals and are not affiliated entities of Kaiser Permanente.