Pediatric care
Your family. Our team. Together, we'll work to keep your child on the road to a happy, healthy life.
From infancy to adolescence, children require well-coordinated treatment from physicians who understand their unique needs. The Mid-Atlantic Permanente Medical Group's award-winning pediatricians are committed to keeping your child's health and development on track.  We provide routine care, proactive outreach to ensure your child's vaccines are up to date, and seamless coordination to address specific health needs with a wide array of Permanente pediatric specialists, including pediatric cardiologists, dermatologists, gastroenterologists, psychiatrists, and neurologists, to name just a few. Connected by your child's medical record, they can track vaccines that are needed, review test results, medication, and communicate seamlessly with one another to provide both the routine and targeted specialty care your child requires.
Coordinated Care for Your Child's Health
Making sure that your child gets coordinated care is essential for his or her health. At Kaiser Permanente, our integrated care system and electronic medical records enable our pediatricians and pediatric specialists to work together as a team, collaboratively diagnosing and treating children when issues arise.
We help to keep children's development on track with regular checkups and immunizations to protect them from serious illness and to provide proactive care. We also help to make it easy for you to manage your child's health with reminders and alerts about upcoming appointments, prescription refills, and any follow-up care.
24/7 access to Advanced Urgent Care
If your child has an urgent issue, we offer a variety of ways to get the best care where and when you need it. For example, if your child has an earache, stomach pain, or trouble breathing, you can avoid a long wait in the ER:
Make an appointment online for an Urgent Care video visit.
Call our medical advice line 24/7 at 800-777-7904 (TTY 711).
Walk into any of our 14 Urgent Care locations (check hours and locations).
Walk into one of our 24/7 Advanced Urgent Care centers.
Staffed by emergency room physicians, 24/7 Advanced Urgent Care centers are located conveniently throughout our service area where your child can be monitored for up to 24 hours. Each offers an onsite pharmacy, lab, and imaging services.
And as part of the Kaiser Permanente network, Advanced Urgent Care doctors will have immediate access to your child's full medical history to coordinate any follow-up care with his or her pediatrician as well as other Permanente specialists to determine a plan of care.
Specialized behavioral health care
Your child's physical health is often closely tied to his or her mental health. Our expert pediatric psychiatrists and psychologists are trained to diagnose and treat behavioral health issues, such as attention deficit hyperactivity disorder (ADHD), depression, anxiety, or mood disorders. Our pediatric developmental physicians can assess and treat children who have developmental delays and disorders, including autism.
As a parent, you'll always be a vital part of your child's care team. So our specialists provide resources, guidance, and support—while working to give your child the best possible treatment.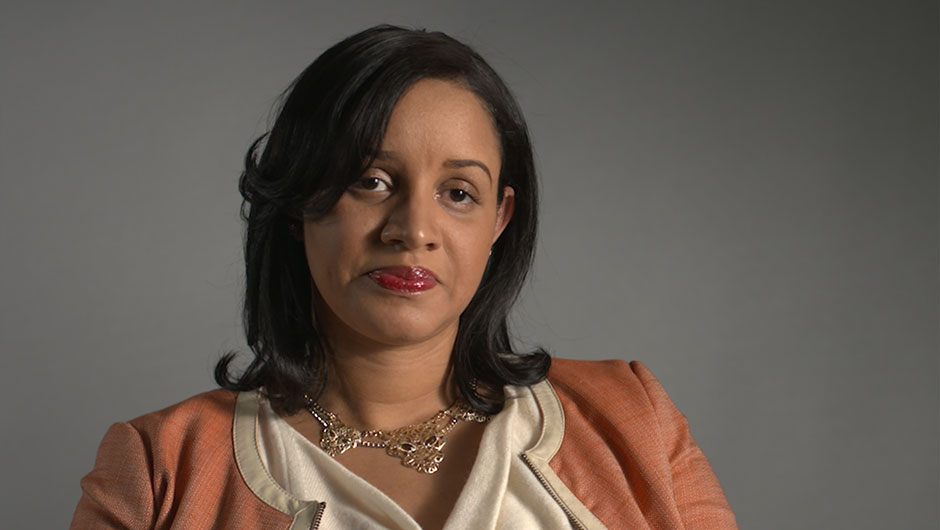 Meet Shana Gage-Wright, MD, a psychiatrist, and hear about her passion to help children lead healthy and happy lives.
Easy Access
You deserve full, convenient access to physicians and specialists—and to be well informed about your treatment options and follow-up care. With Kaiser Permanente, you can connect with your Permanente pediatrician face to face and by phone, email, or video. Once you register for kp.org, you can check your provider's availability and schedule an appointment online. You can also see notes from past visits, check most lab and imaging results, or order a prescription.  You can securely message any of your child's doctors with a question via kp.org and receive a response within 48 hours.
From routine appointments to specialty care to urgent care visits, our pediatricians and pediatric specialists have your family covered.
What makes the way we deliver care superb?
88
Pediatricians
61
Family practitioners who provide pediatric care2
668
Specialists who can provide pediatric care (including 13 child psychiatrists)3
1,7600+
Providers to support you through your care journey. Learn more
According to NCQA's Quality Compass® 2021, we're rated 5 out of 5 in 29 measures, including: controlling blood pressure (heart disease), blood pressure control (140/90) (diabetes), glucose control, colorectal screening, breast cancer screening, cervical cancer screening, childhood immunizations, prenatal check-ups, and postpartum care.4
"My wife and I are new parents, and Dr. Tami Collins has put our mind at ease on issues that have arisen in our daughter's first seven months of life. With the help of the Kaiser Permanente App, we have saved a few trips to the office by sending a message to Dr. Collins." – TP
Better prevention
Regular checkups and recommended immunizations can protect children from serious illness and start them on the path to a healthy and happy life. We have had proven success in giving our young patients the care they need, when they need it. The National Committee for Quality Assurance (NCQA) rated us 5 out of 5 for childhood and adolescent immunizations.4
Screening Tests
Essential screening tests help detect medical issues, but they can also help prevent potential problems, so we want your children to receive the screening tests they need. For children with sickle cell disease, for instance, we use a type of ultrasound called transcranial dopplers to check blood vessels in the brain for abnormal narrowing that could increase their chances of having a stroke as they age. Since almost one-fourth of patients with sickle cell disease have a stroke by age 45,5 patients with sickle cell disease receive this test to help physicians determine what, if any, additional testing or treatment may help reduce this risk.
Better detection
Rapid access to specialists and testing can be key to diagnosing and treating conditions that may impact your child's health. Our pediatric specialists partner with pediatricians to diagnose and treat complex conditions. If your child needs to undergo testing, we will use state-of-the-art equipment and child-friendly techniques to help to make the process as stress-free as possible.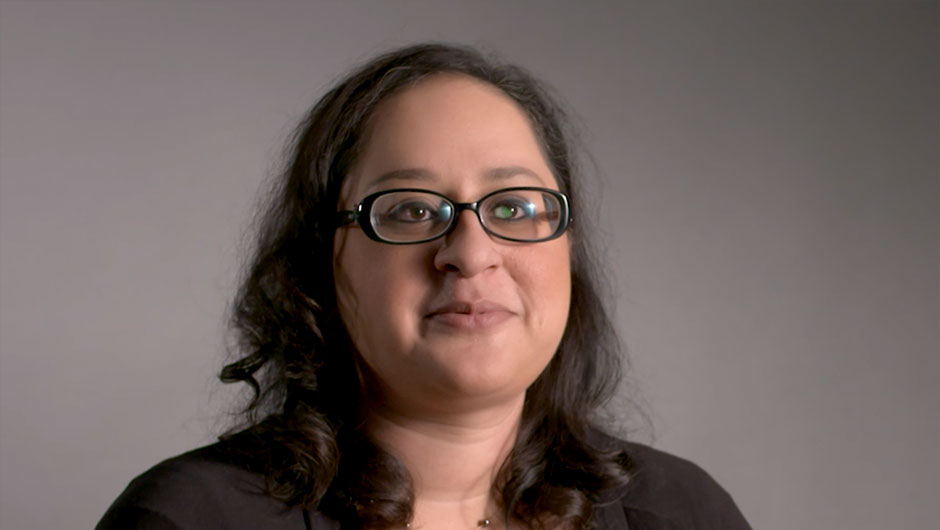 Meet Shashi Ranganath, MD, a radiologist, and discover the new imaging technology Kaiser Permanente is using to treat its youngest patients.
"Dr. Asha Patton-Smith is everything you want in a provider. She is warm, knowledgeable, personable, and leaves my son feeling better about himself. She genuinely wants to understand who my son is and converses with him about his likes as well as his troubles. He feels comfortable talking with her because he feels like she cares." – HR
Better treatments
Through an exclusive partnership with the Mid-Atlantic Permanente Medical Group, Kaiser Permanente offers 88 pediatricians working in tandem with our pediatric specialists to give your family immediate access to a wide range of specialists and cutting-edge care.
When your child needs care in a hurry, you'll find one of our Advanced Urgent Care centers nearby. These 24/7 centers provide far more services than you'll find in a typical urgent care center, including:
Advanced imaging (CT scanning, MRI, and ultrasound)
Laboratory tests
Treatment for deep cuts, fractures, and other conditions that may require sedation
We also provide a new way to help children who are in pain, by administering medications nasally. These medications work in minutes and don't require an IV, so treatment can start quickly.
Our integrated care also enables Advanced Urgent Care physicians to quickly contact pediatric specialists if necessary. And the team will work closely with your child's regular pediatrician to arrange follow-up care if needed.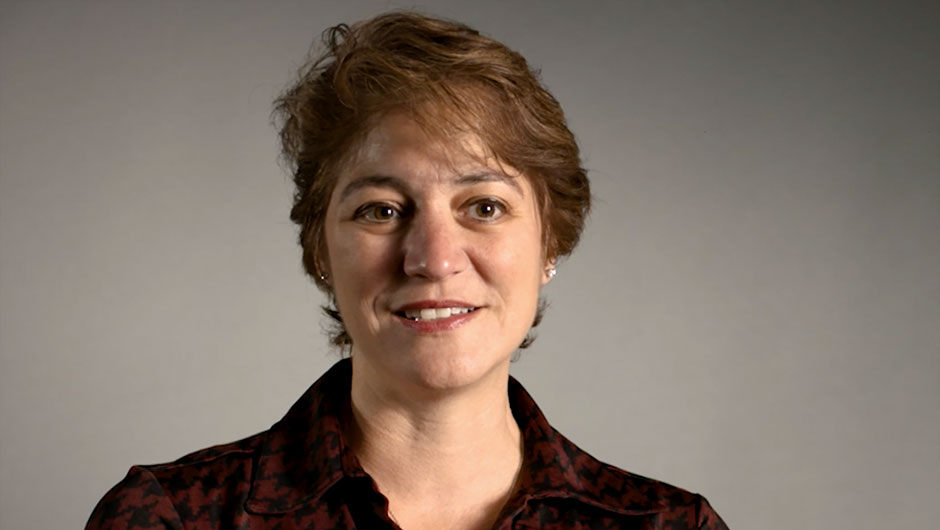 Meet Dawn Johnson, MD, an emergency medicine physician with more than 30 years experience.
Kaiser Permanente members have access to award-winning10 Mid-Atlantic Permanente Medical Group pediatric specialists from 13 specialties who can address a broad range of medical problems and conditions that may affect a child. Because these specialists regularly review patient charts and consult on specific cases at the request of pediatricians, many of our pediatric patients are evaluated by a pediatric specialist and receive care without ever having to make an extra appointment to see one.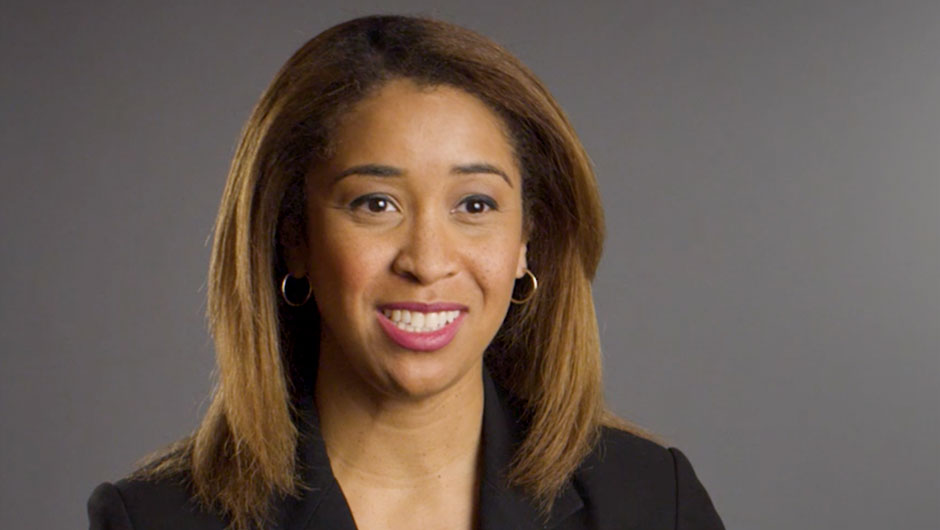 Meet Asha Willis, MD, a pediatric gastroenterologist, who specializes in issues of the stomach, intestines and liver, and hear her explain why Kaiser Permanente's network of physicians mean you and your family get the care you need.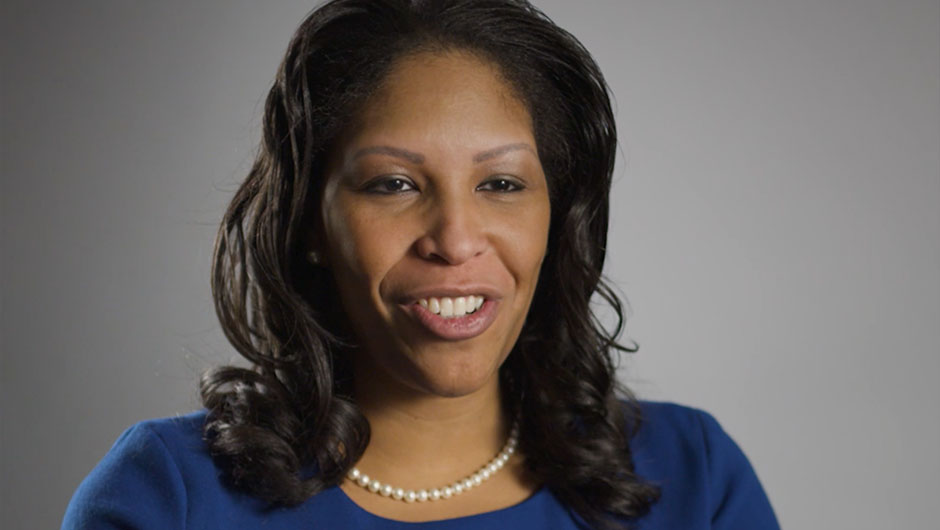 Meet Dakara Wright, MD, a pediatric dermatologist, and hear her describe why access to a network of doctors working hand-in-hand can ensure that every condition is addressed by the right experts.
Pediatric specialties at Kaiser Permanente
Pediatric cardiology
Pediatric cardiologists provide care for congenital and acquired heart disease and for common to complex heart conditions in children.
Pediatric dermatology
Pediatric dermatologists treat both common and complex disorders of children's hair, skin, or nails.
Pediatric development
Specialists evaluate children at risk for or exhibiting developmental delays or differences, and assess conditions ranging from birth-related complications to motor or language delays and behavioral problems or differences.
Pediatric endocrinology
Pediatric endocrinologists diagnose and treat issues such as adrenal and hormone disorders and diseases; diabetes mellitus, type 1 and type 2; delayed puberty; and thyroid disorders.
Pediatric gastroenterology
Pediatric gastroenterologists treat children with digestive disorders such as celiac disease and feeding problems that include poor appetite, poor weight gain, or selective eating.
Pediatric genetics
Geneticists counsel and support children with genetic disorders and inherited metabolic disorders, such as Down syndrome and familial hypercholesterolemia.
Pediatric hematology/oncology
Pediatric hematologists and oncologists treat children with blood disorders and diagnose and treat childhood cancer.
Pediatric neurology
Pediatric neurologists treat children with disorders of the nervous system.
Pediatric ophthalmology
Pediatric ophthalmologists treat complex eye problems, congenital disorders, and rare eye conditions such as strabismus, childhood cataracts, and glaucoma.
Pediatric radiology
Pediatric radiologists use state-of-the-art technology — ultrasound, X-rays, CT scans, and MRIs — to visualize the inside of the body and diagnose and treat disease in children.
Pediatric urology
Pediatric urologists treat children with illnesses of the genitourinary tract.
Pediatric psychotherapy
Pediatric psychologists understand the behavioral health needs of children and treat conditions such as ADHD, autism, bipolar disorder, depression, obsessive-compulsive disorder (OCD), and schizophrenia.
Pediatric psychiatry
Pediatric psychiatrists provide assessments, diagnoses, and care for children with behavioral, emotional, and developmental disorders, including ADHD, autism, anxiety, depression, and eating, learning, and panic disorders.
"Dr. Carla Hanash has such an amazing bedside manner, and we are so thankful to have her as our son's pediatric cardiologist! She makes our son feel at ease and has a wonderful communication style. As parents, we feel confident that we understand our son's condition, prognosis, and treatment. We are so comfortable with Dr. Hanash that we feel open to asking questions about our son's cardiology care and his overall health. Dr. Hanash treats our son and us with respect and provides top-notch care!" – SF
The best cancer care relies on the teamwork of doctors, nurses, pharmacists, and other professionals working closely with patients and their families. Kaiser Permanente's integrated system makes us uniquely qualified to care for these patients over the long term.
Even our youngest patients can benefit from participating in clinical trials for new drugs, procedures, and treatments. Our pediatric oncologists participate as clinical investigators in the main national cooperative clinical trials program, the Children's Oncology Group. Through our collaboration with Children's National Health Systems, we also access other clinical trials, as well as pediatric stem cell protocols, for our pediatric cancer patients.
The pediatric hematology/oncology department at our Capitol Hill Medical Center has an infusion clinic exclusively for children to get IV chemotherapy, biotherapy, and immune therapy infusions and transfusions. We have created a child-friendly atmosphere in the infusion center and in the pediatric hematology/oncology clinic, where our staff members are focused on the comfort and well-being of our youngest patients. A social worker is on-site, along with a child life specialist (who helps children face their procedures with little pain and with age-appropriate distractions) and a phlebotomist. Our goal is for our patients and their families to feel calm and well cared for by the expertise and warmth of our staff.
Moving from childhood to adult care
The American Academy of Pediatrics strongly recommends that older teenagers/young adults with certain ongoing health conditions participate in a program to transition from pediatric to adult care providers. With our integrated system and electronic medical record, Kaiser Permanente is uniquely equipped to provide this type of transition. For example, we created multidisciplinary transition programs for teenagers who are long-term cancer survivors or have sickle cell disease. Beginning when patients are 15 to 16 years old, their physicians discuss with them the need to eventually transition to an adult physician. The patients receive annual questionnaires about their conditions, and the health care team educates them if they have any gaps in their knowledge. If they feel ready when they are 17 to 19 years old, the physicians and patients meet jointly with a multidisciplinary team (e.g., social worker, pharmacist, nurses educated in sickle cell disease, or an adult hematologist) to discuss whether they are ready to transition smoothly to adult care. The team then works with them to help make that transition while meeting their health care goals.
Better outcomes
Helping families stay healthy and happy is one of the greatest outcomes we can achieve. Every day we work toward that outcome through the compassionate care provided by our award-winning10 physicians, the cutting-edge treatment available to our members, and the state-of-the-art communication methods we designed to keep you in touch and informed. We are proud that, as a result, our members have high satisfaction with our pediatricians' medical expertise and communication skills.
"My 13-year-old daughter felt extremely comfortable and confident with Dr. Christina Brown. She asked Dr. Brown questions that can be uncomfortable for a teen girl to ask and feels like she trusts Dr. Brown. As a parent, I was extremely impressed with Dr. Brown's ability to connect to my daughter immediately, the care she took to listen to my daughter and I, and her knowledge and recommendations after the visit."

"I absolutely love Dr. Wiata Weeks! She shows a genuine interest in my child's total well-being, not only physical condition. She is thorough and is sure to answer any of our questions. I feel comfortable talking to her about anything, and she responds to emails promptly. She even called at the beginning of the school year to check on my son's progress in school and to make sure there were no concerns. I can't say enough good things about Dr. Weeks."

"Dr. Ruby Dey is absolutely amazing! She has been my children's doctor for the last 10 years, and it has been a terrific experience. She is so bubbly, upbeat, and excited to see the kids. It's apparent that she truly loves her job and her patients. She treats the children with respect and always explains to them what she is doing during the exam while empowering the children to be in control of their own bodies. I trust in her to provide the best health care for my children. We are so thankful to have Dr. Dey!"
"Dr. Panayiota Koroulakis has always been a pleasure to be with. When I first became pregnant, I already knew who I wanted my daughter's pediatrician to be, as she was also my pediatrician. She is attentive, calm, trustworthy, easy to communicate with, and genuinely cares for the well-being of my daughter."
"Dr. Christopher Pretorius has been an excellent pediatrician for our daughter! For two new parents to a baby who had trouble gaining weight at first, he was very calming and reassuring. He has been very pro-breastfeeding (again, helpful as a first-time mom), and I specifically remember him asking about my well-being during the initial visits with our infant daughter. We absolutely love Dr. Pretorius."
"Dr. Joseph Vander Walde: I love the fact that Dr. Vander Walde always follows up with me when the kids are sick, and he explains stuff completely. Any time I email Dr. Vander Walde, he always responds within 24 hours. All of my kids and grandkids are patients of Dr. Vander Walde. Thanks, Dr. Vander Walde."

If you travel out of state, phone appointments and video visits may not be available due to state laws that may prevent doctors and health care providers from providing care across state lines. Laws differ by state.
All of these family practitioners see patients of all ages, including children.
Many of these specialists see patients of all ages, including children.
NCQA Commercial Health Plan Ratings 2021.
https://www.uptodate.com/contents/acute-stroke-in-sickle-cell-disease
The physicians who practice at Kaiser Permanente are recognized as Top Doctors in Northern Virginia Magazine (2022), Washingtonian magazine (2021), and Baltimore magazine (2021).